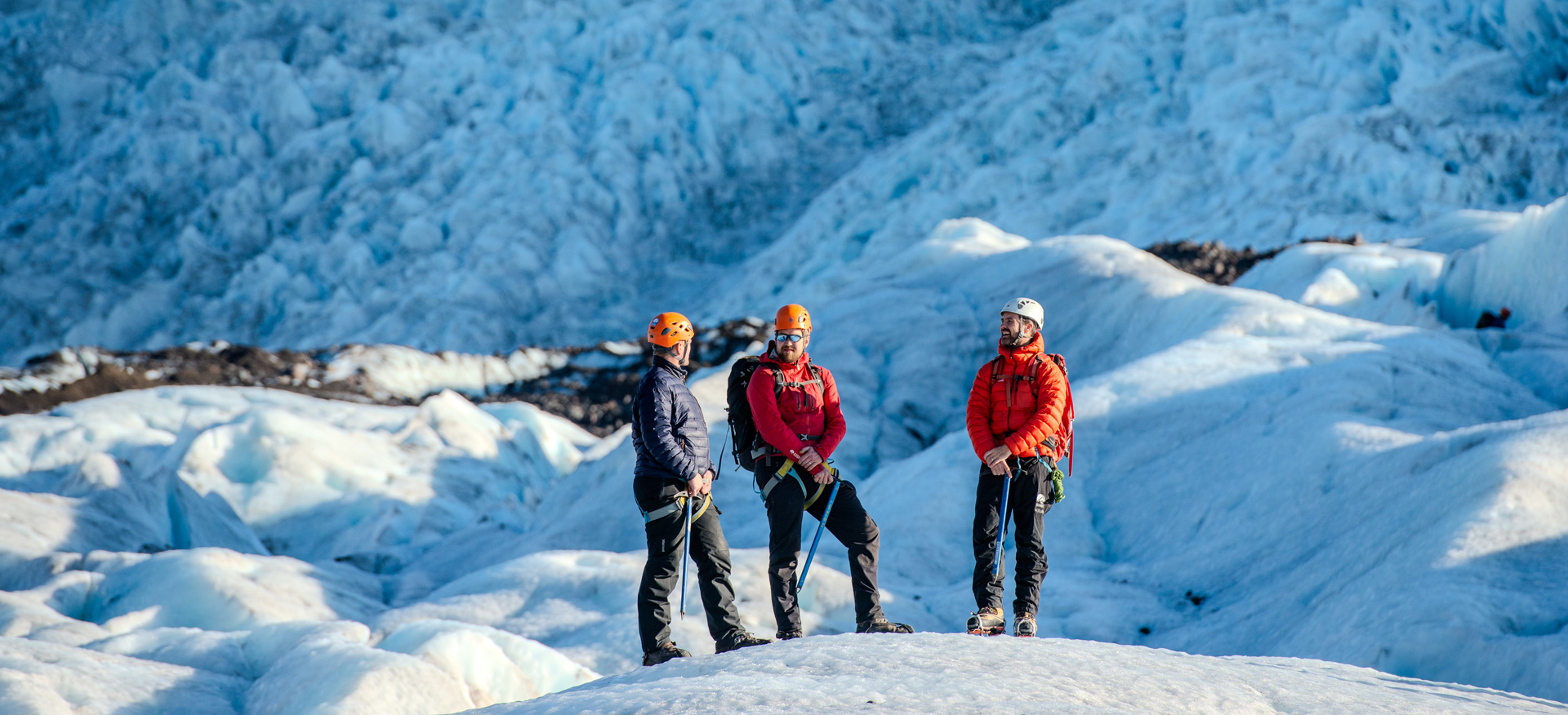 Availability: May to September
Join us for an unforgettable adventure in the heart of Iceland's pristine wilderness! Our guided glacier hike on Falljökull Outlet Glacier, nestled within the mighty Vatnajökull glacier, promises a thrilling and educational experience like no other. As you embark on this journey, prepare to be awed by breathtaking ice formations, dramatic landscapes, and the incredible power of nature. Our expert guides are here to ensure your safety and provide you with a deeper understanding of Vatnajökull glacier and its surroundings.
The tour includes a 25 minutes drive to the roots of Falljökull glacier. The hike to the glacier's edge takes about 15 minutes.
Before heading onto the ice we will gear up the crampons, harness and with an ice ax we head on.
Falljökull glacier hike offers spectacular glacier view and unique opportunities to get up close to the actual icefall, rugged glacier crevasses and blue ice.
Small groups and personal service
The tour can be tailored in a private tour f.eks 
Longer glacier hike
Ice climbing 
Bigger group
Tour durations approx 3 ½ - 4  hours
Age limit 14 y.o.
Warm outdoor clothing
Waterproof jacket and pants
Headwear
Gloves
Good hiking boots are recommended
Sunglasses on sunny days
Waterproof clothing if it´s raining
Guided Glacier Hike
Transportation
Certified Glacier Guide
Specialized Glacier Gear
All Necessary Safety Equipment
Trip difficulty: Moderate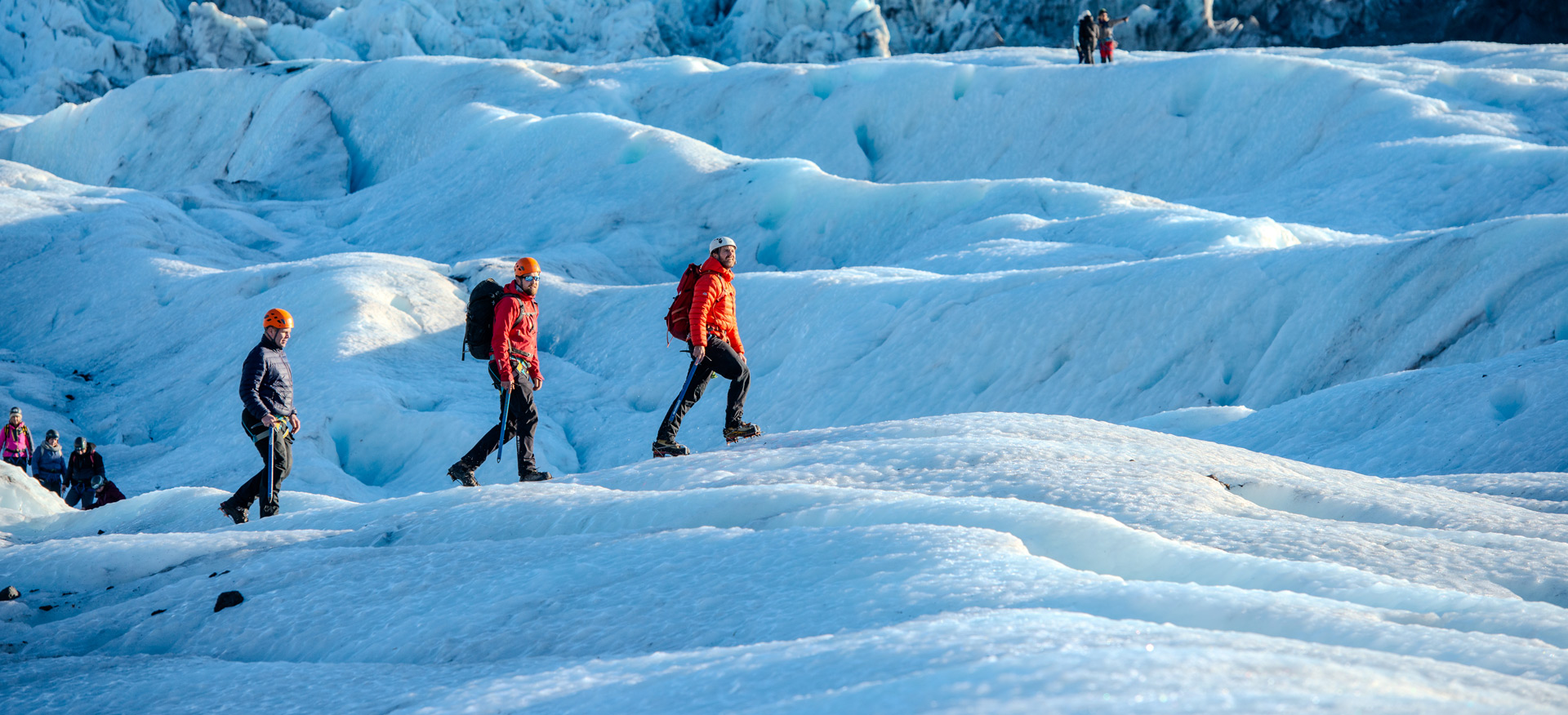 BOOKING
Please fill all details below to complete your booking.