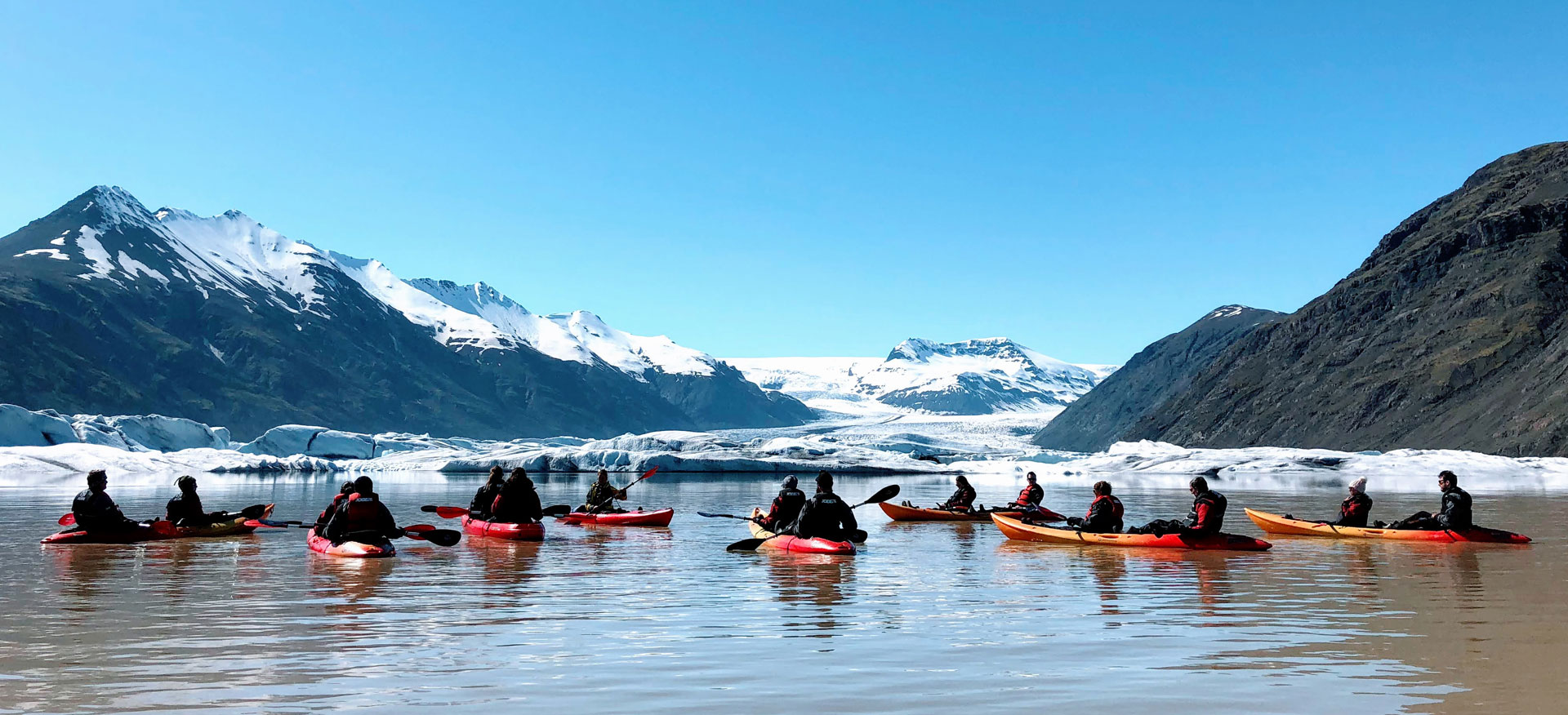 Glacier Kayak Adventure
Heinabergslón
Available May – September!
Glacier kayaking is the ultimate way to experience the magnificence of the world famous Vatnajökull National Park.
Join us in an unforgettable trip and enjoy unbeatable panoramic views of the surrounding mountains and glaciers and their reflection in the mirror like water of the Heinaberg Lagoon.
On the tour we step on one of the icebergs and take a short walk, overlooking the lagoon and surrounding area. Heinabergslón is "out of the beaten path".
This is the tour for those who want to be environmentally friendly while exploring nature.
Our Kayaks are SIT-ON-TOP boats, very stable and are suitable for first time kayakers as well.
Age limit is 14 years / No exceptions
Reasonable fitness is required for the kayak tours. Oversized people can expect having problems fitting our suits. Weight limit for the kayak tours is 120kg and our biggest suits are the size of XXL.
Warm clothing to wear under the dry-suit that we provide
Warm socks
Gloves
Sunglasses on sunny days
Headwear
Kayak
Drysuit
Life vest
Boots
Trip difficulty: Moderate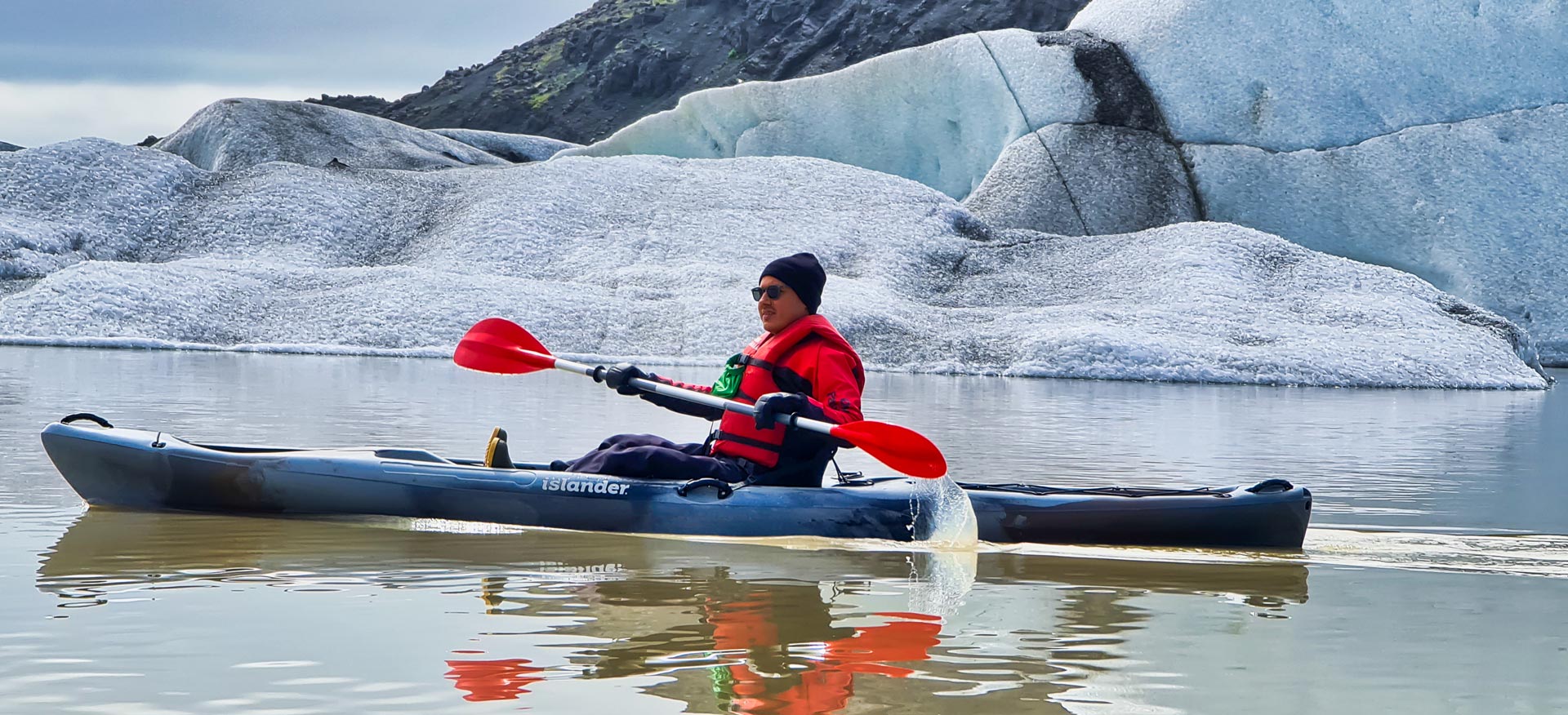 BOOKING
In our tours we use tandem SIT kayaks (boat for two persons) for their safety, easy handling and stability. We also have single SIT kayaks only in case of single travellers and/or odd number bookings. When booking, you select number of passengers, not boat or boat type. The type of boats will be chosen on spot accordingly by the guide, not upon request.
Participants must be at the meeting point 15 minutes prior to the departure time!
Please fill all details below to complete your booking.