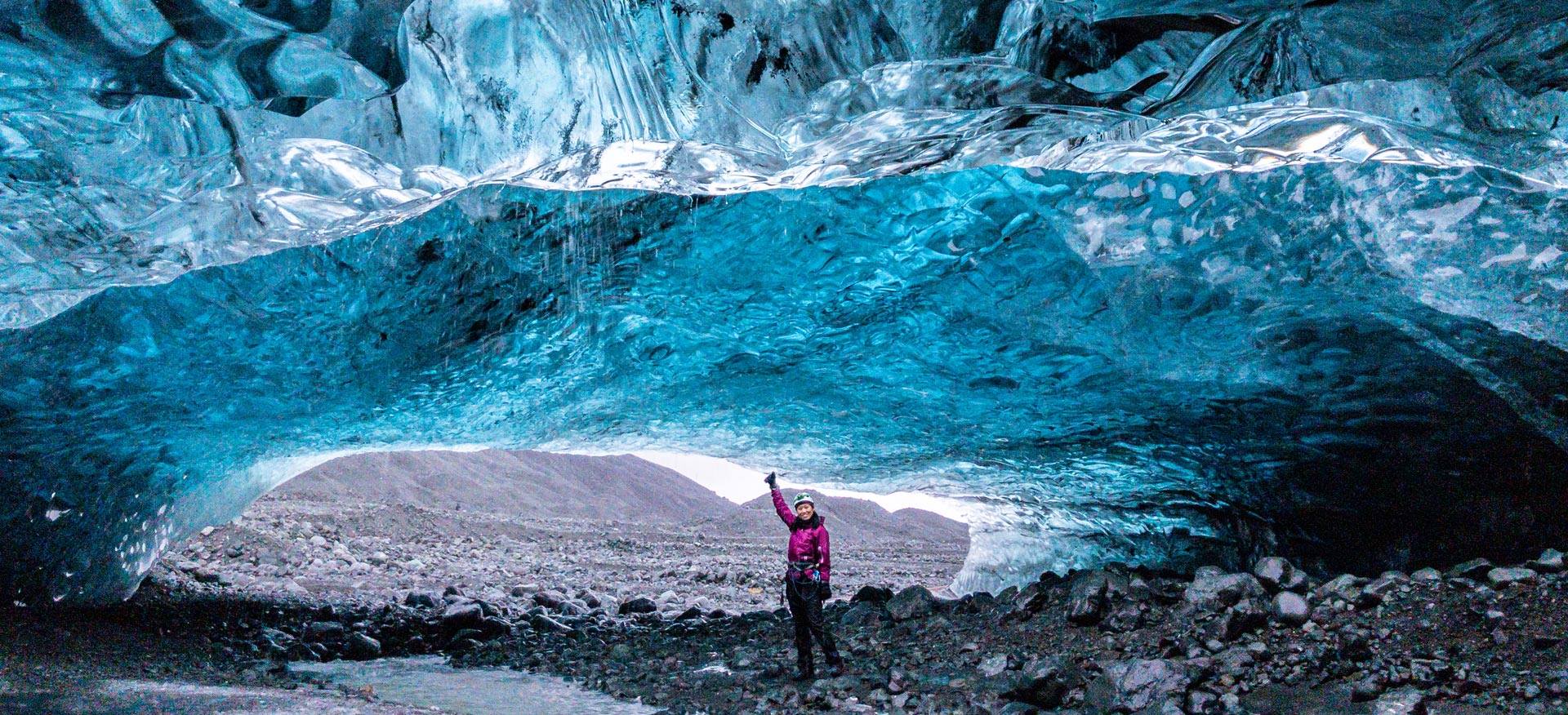 Glacier Hike and Ice Cave Tour
Vatnajökull
Availability: October, 25th – March
In this tour we visit natural ice cave and explore Vatnajökull europe's biggest glacier with certified glacier guide.
After about 30 minutes of driving on a 4 wheel drive road we head forward on foot for about 35 minutes, following a gravel path before reaching the glacier's edge. We stay in the ice cave for approx. 30-40 minutes.
We visit the Sapphire ice cave and explore the glacier above. The 1.5 hour glacier hike offers majestic panoramic views and close encounter with Vatnajökull, the biggest attractions in Iceland. The glacier has many interesting features such as moulins and crevasses which often can be accessible.
Included is all necessary glacier gear, including crampons, helmet, and harness. Your guide will evaluate each time which gear is necessary.
The group size for this tour is only 8 persons and our goal is to provide quality personal service in the realm of Vatnajökull.
Ice caves have become very popular in Iceland and every easily accessible ice cave in the area is likely to be visited by several tour operators and groups every day and at the same time as our tours.

✕
Base layer (shirt and long johns) synthetic or wool, mid layer such as good sweater, wool or fleece.
Mid layer such as fleece jacket, thick wool garment, prima-loft jacket or similar. Second mid layer can be added for colder days. Hiking pants, fleece or soft shell or similar.
Waterproof breathable jacket like Gore-tex jacket and pants or similar.
Good thermal headwear and gloves
Socks, synthetic or wool.
Small backpack (Can be handy to carry camera, rain gear and all extras).
Good hiking boots are essential.The boots should be high enough to provide good ankle support.
Regular street shoes or sneakers are not appropriate shoe wear for this trip!
Jeans are not accepted for our Ice cave tours!
Helmet
Crampons
Harness
Ice axe
Trip difficulty: Moderate/Difficult
We strongly recommend participants to go over our list of equipment and be well prepaired for the tour. If participants are not adequately prepared or dressed according to the weather conditions, Iceguide reserves the right to refuse them to participate in the tour to ensure safety.
For further information on gear and clothing see FAQ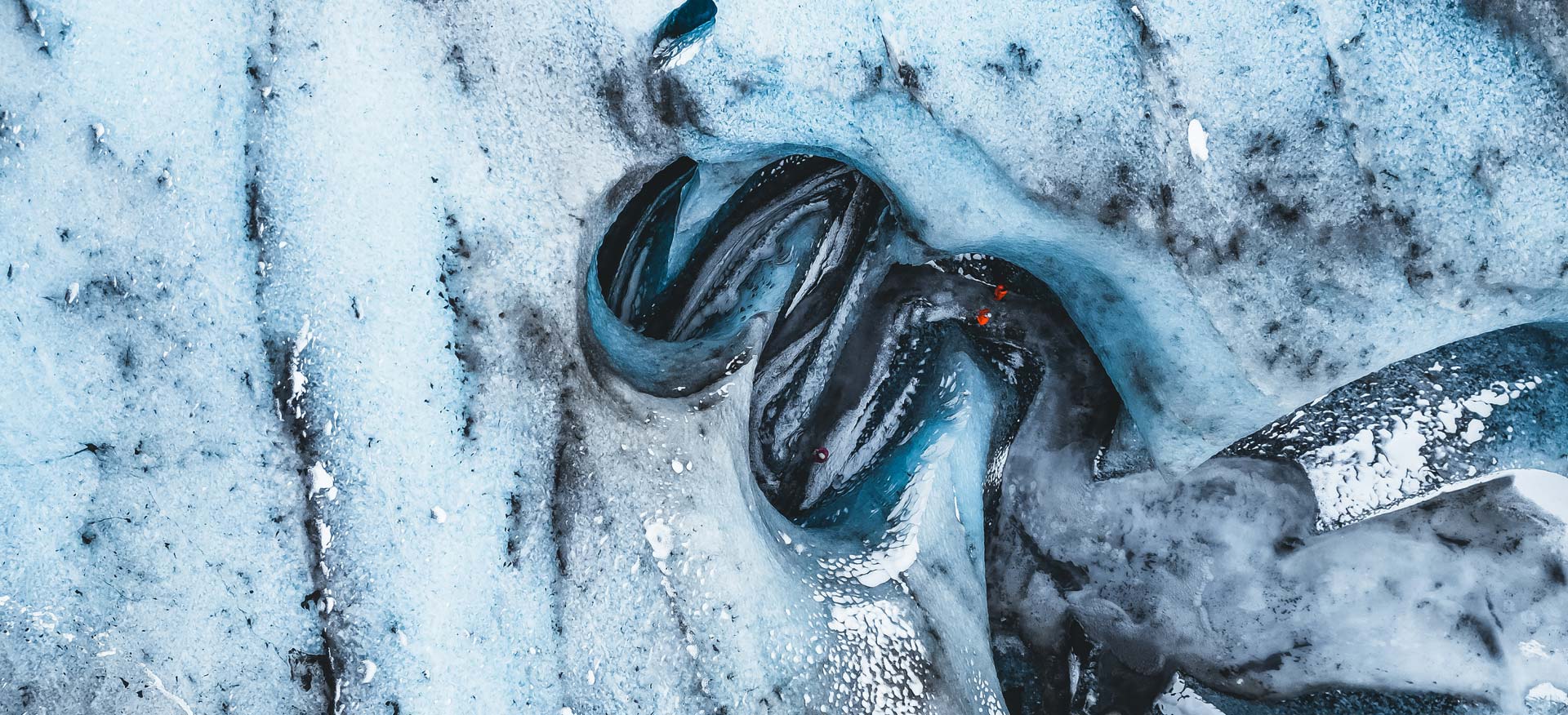 BOOKING
Please fill all details below to complete your booking.