Helicopter Glacier Hike Tour
Skaftafell
Get ready for one of the most incredible experiences in Iceland! Our Helicopter glacier hike tour is full of natural beauty, glaciers and mountain tops.
The tour starts at Skaftafell Terminal next to Skaftafell national park. The helicopter will take you on a fly over one of Vatnajökull´s outlet glaciers: Enjoy a bird's eye view of one of the most spectacular sceneries Iceland has to offer and marvel at the glacier as it winds slowly down the carved valleys from its origin in the mountains high above you.
We will land on the glacier itself and prepare for a hike on the 1.000 year old ice. Equipped with glacier gear, we hike on the glacier for about 1 hour, soaking up the incredible alpine atmosphere. A truly unforgettable adventure in an untouched glacier wonderland!
Tour durations approx 2-2 ½ hours
Departures: 9:00 - 14:00
Age limit 12 y.o.
Price 79.590 ISK.
For booking and further info contact us
Good shoes (hiking boots if you have them)
Good clothing based on weather. 3 layers on top: base layer, light sweaters like fleece and water or windproof top. Light warm pants and waterproof if needed.
Thin hat and gloves
Camera (optional)
Scenic helicopter ride
Guided Glacier Hike
Certified Glacier Guide
Specialized Glacier Gear
All Necessary Safety Equipment
Know before you go
Minimum requirement: 4 person minimum passenger requirement for this tour to operate. Fewer people can book this tour and we will do our best to combine your with other bookings.
We strongly recommend participants to go over our list of equipment and be well prepared for the tour. If participants are not adequately prepared or dressed according to the weather conditions, Iceguide and Atlantsflug reserves the right to refuse them to participate in the tour to ensure safety.
Helicopter landings are only done when deemed safe by our pilots.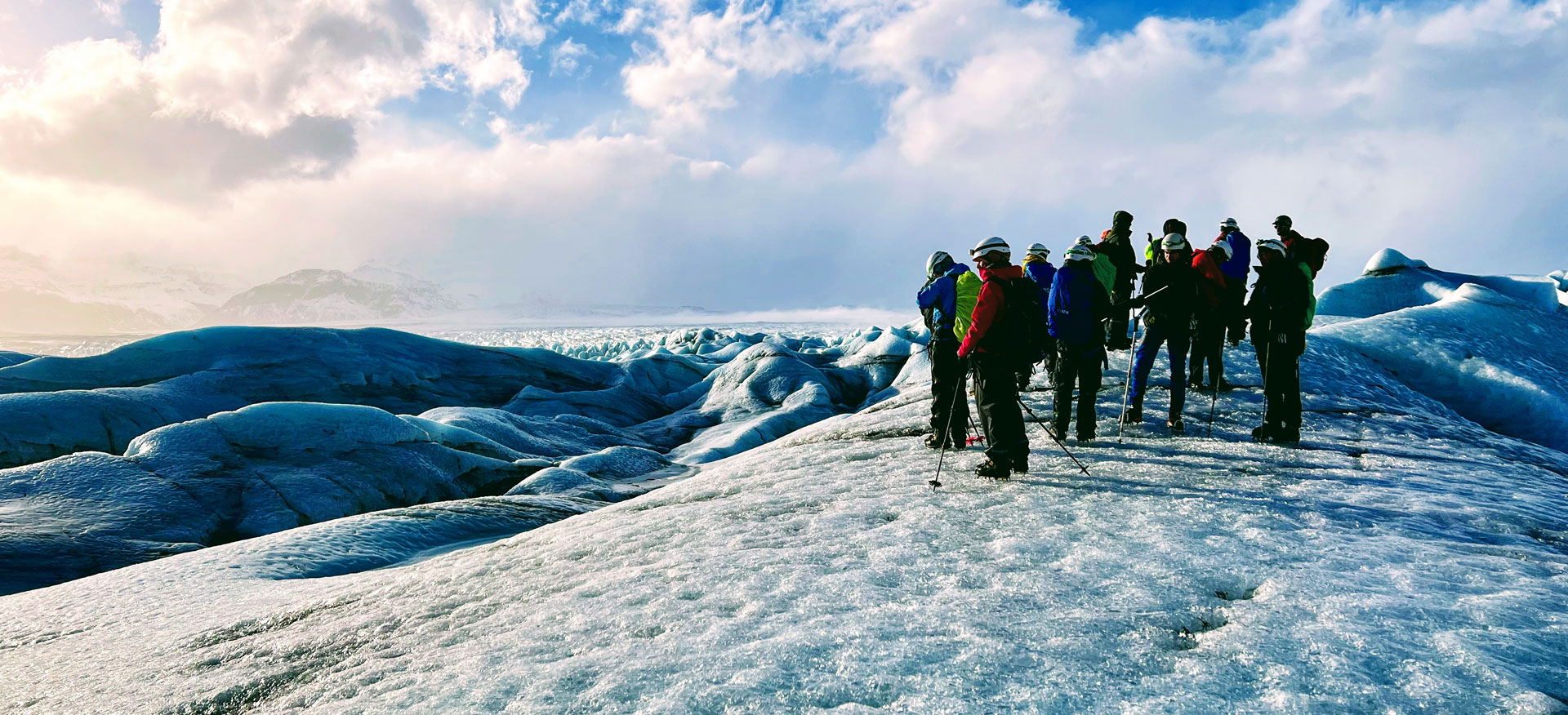 BOOKING
Please fill all details below to complete your booking.