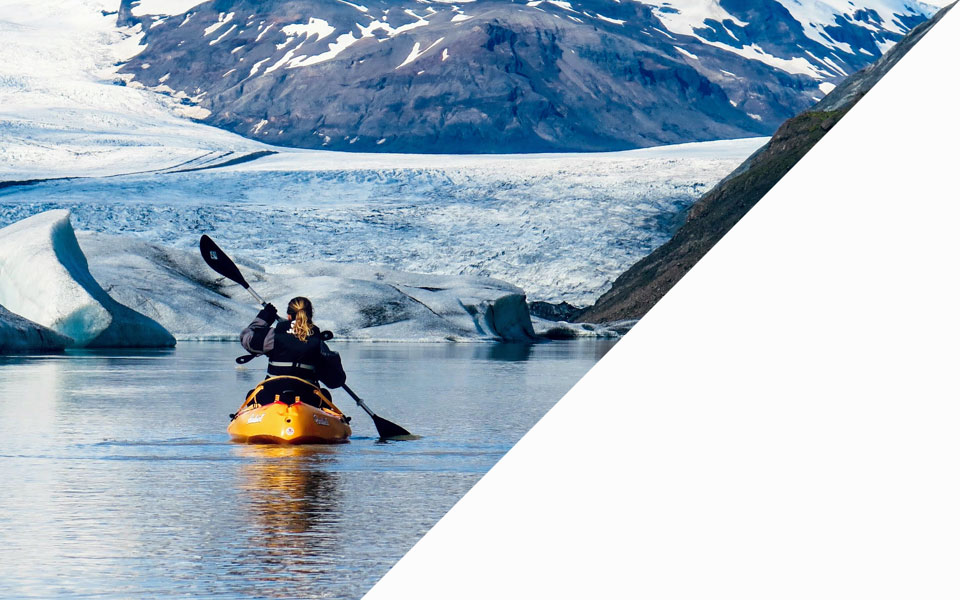 Heinabergslón
Glacier Kayak Adventure
Glacier kayaking is the ultimate way to experience the magnificence of the world famous Vatnajökull National Park. Join us in an unforgettable trip and enjoy unbeatable panoramic views of the surrounding mountains and glaciers and their reflection in the mirror like water of the Heinaberg Lagoon.
Availability: May - September

Jökulsárlón
Glacier Lagoon Kayaking
The Jökulsárlón Glacier lagoon is considered as one of the natural wonders of Iceland. Paddling on the Glacier lagoon provides outstanding experience and gives participants a magnificent view of the ice cap and the vast dome of ice that rises above.
Availability: May - September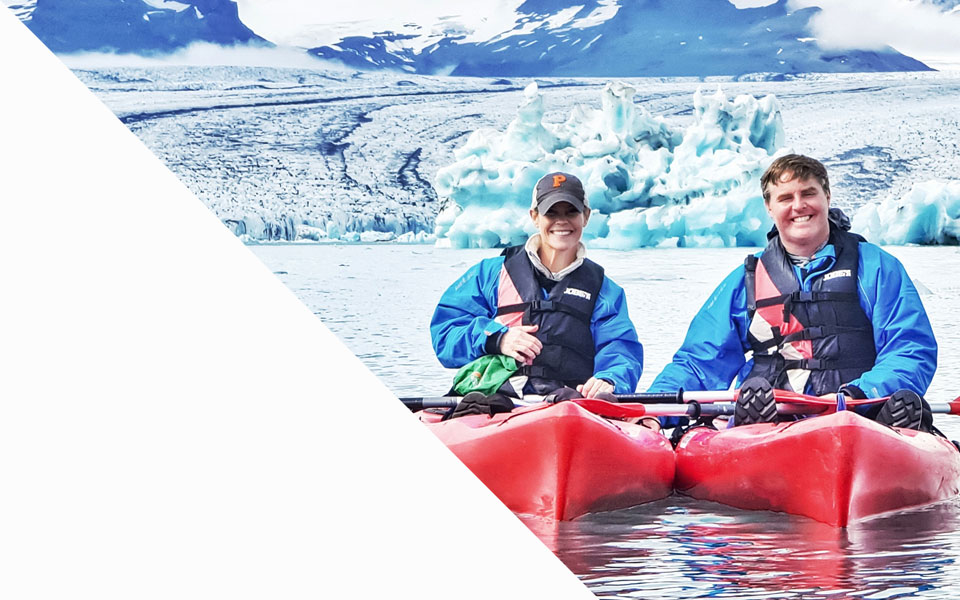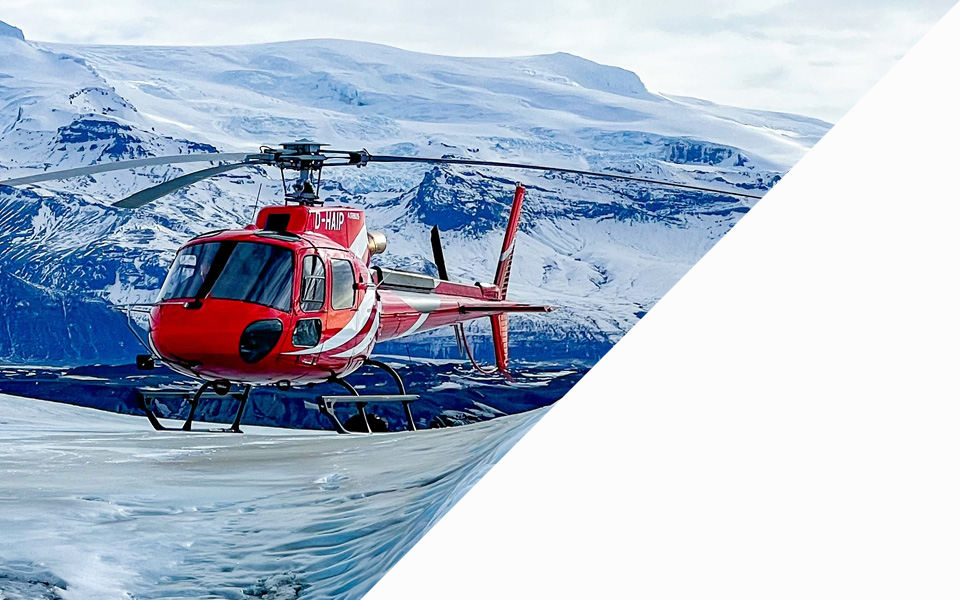 Vatnajökull
Helicopter Glacier Hike Tour
Get ready for one of the most incredible experiences in Iceland! Our Heli glacier hike tour is full of natural beauty, glaciers and mountain tops.
Availability: 09:00 - 14:00

Vatnajökull
Vatnajökull Glacier Walk
When you join our tour for a Glacier Walk you will get a personal experience from a local guide. You experience the wonders of Vatnajökull glacier and it's uniqueness while being away from the crowds.
Availability: 09:00 - 14:00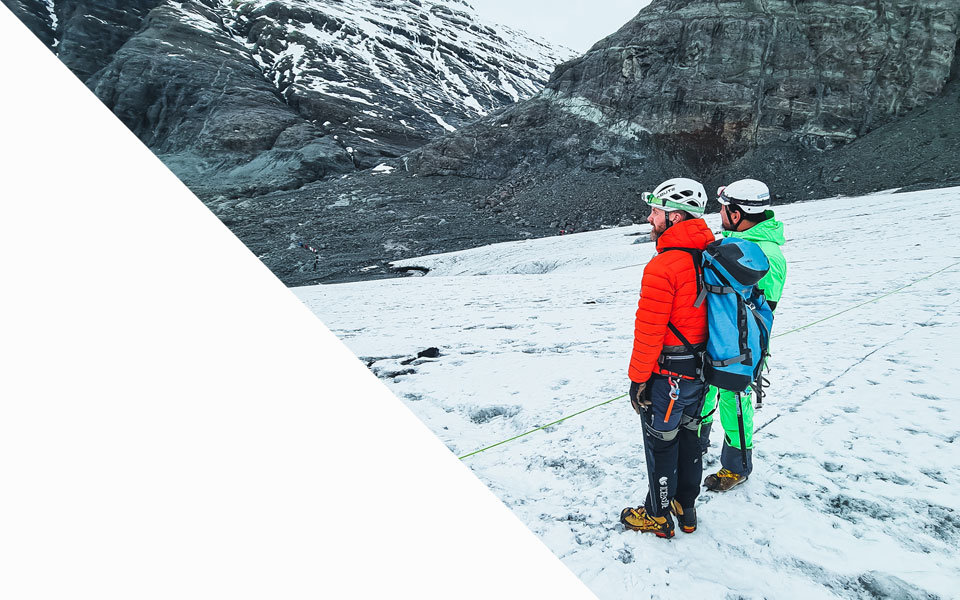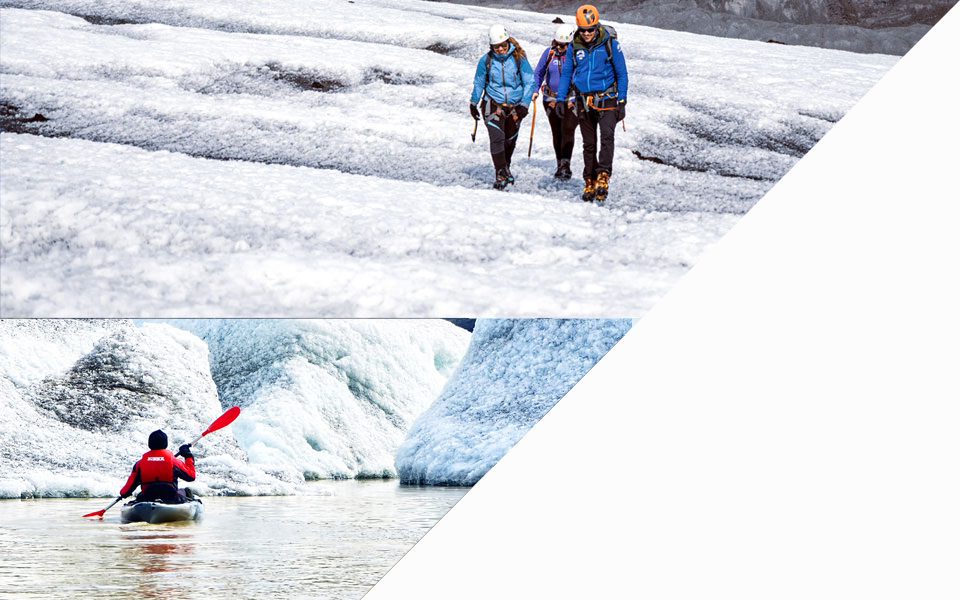 Vatnajökull / Heinabergslón
Glacier Unique: Kayaking Tour and Glacier Walk
Availability: May - September